Implementation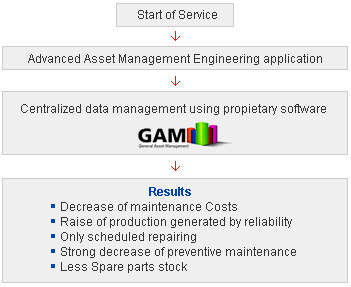 Results can only be attained through a team work with the entire maintenance group.
Improvements

In these times of intense competition, sustainable efficiency in costs is an important competitive advantage that companies cannot underestimate.

Cause analysis and its distribution show that over 60% of maintenance costs are unnecessary and preventable. Leader industries are convinced that 25 to 30 percent reductions are perfectly attainable. On the other hand, defects elimination will increase operational availability to obtain benefits through the increase in production efficiency.